Paw-some: Swisse and pet nutrition brands Solid Gold, Zesty Paws driving growth at H&H Group
Health and Happiness Group (H&H Group) says supplement brand Swisse and pet nutrition brands Solid Gold, Zesty Paws were the key contributors of its revenue growth in the first nine months of this year.
The Hong Kong Exchange-listed company reported a 13.4 per cent yoy growth in its total revenue to RMB$9.18bn (US$1.28bn) between January and September.
Much of the growth came from its Adult Nutrition and Care segment, which the brand Swisse is a part of.
The portfolio's revenue was up 14.8 per cent, mainly due to growth from mainland China, Australia, and New Zealand.
Revenue from the firm's Pet Nutrition and Care segment also jumped 209.1 per cent, mostly driven by demand from China and the US.
Its Baby Nutrition and Care segment, on the other hand, reported a 1.4 per cent decline in revenue. A breakdown showed that revenue from infant formulas was down 2.2 per cent, but that of probiotic supplements grew 14 per cent.
"Following a difficult period of COVID-related supply chain challenges and market pressures across the BNC category, our BNC business has returned to positive growth in the third quarter. ​
"In keeping with this positive story, our ANC segment in mainland China and Australia & New Zealand continued its growth momentum thanks to innovative new product developments such as Swisse Plus and successful integrated marketing strategies focusing on increasing Swisse brand presence," ​said Akash Bedi, chief strategy and operations offer and interim CEO at H&H Group.
China: Beauty, MVS, immunity driving growth ​
In mainland China, revenue grew 7.3 per cent and remained the firm's largest market, accounting for 74 per cent of its total revenue.
Sales of Swisse was up 22.8 per cent, driven by the robust demand for beauty, multi-vitamins, and immune support products, said the firm.
This growth also was coupled by the firm's implementation of its omni-channel strategy.  
In particular, sales from the normal trade sales was up 68.3 per cent, supported by the launch of more innovative categories, such as the launch of Swisse Plus for higher-end Chinese consumers, and a strong performance during the 618 shopping festival.
As for pet nutrition, its brand Solid Gold grew 52.3 per cent due to greater consumer exposure. The brand is available in 7,300 pet stores and pet hospitals in the offline market.
Elsewhere in Hong Kong, its other pet supplement brand Zesty Paws has been made available via a flagship store on HKTV mall.
On the other hand, baby nutrition sales in China turned positive between July and September due to a turnaround in probiotics sales, while the decline in the infant milk formula business narrowed.
Between January and September, infant milk formula sales in China was down 2.2 per cent, with sales of cow milk and goat milk infant milk formula series shrinking by 2.0 and 4.5 per cent respectively yoy.
"Channel inventory levels remain healthy despite the long-term structural challenges facing all market players in mainland China,"​ said the company.
In contrast, sales of its baby probiotic supplement expanded by 14.2 per cent as a result of market expansion, branding, and consumer education. 
ANZ: Domestic and daigou channels growing​
Strong sales momentum was reported in Australia and New Zealand, driven by rising demand for immune-supporting products, a refocus on the domestic market, expanded distribution and the launch of new products.
For instance, Swisse Beauty Collagen + Hyaluronic Acid Booster was launched.
There was also increased ranging in grocery chains and improved performances in the community pharmacy channel.
On the other hand, revenue from the domestic ANZ market and corporate daigou channels had increased by 24.3 per cent and 14.3 per cent respectively, accounting for 66.4 per cent and 33.6 per cent of the firm's total ANZ business respectively.
Other parts of Asia​
In other parts of Asia excluding China, the company had expanded in places such as Vietnam and Thailand.
In Vietnam, its product ranging had exceeded 2,000 stores, including 500 Pharma City outlets. 
Biostime has also been made available in over 300 key mother-and-baby stores in Vietnam.
In Thailand, product distribution had surpassed 1,200 stores.
North America now the third largest market ​
Elsewhere in North America, total revenue had expanded by 20.2 per cent and the region is now H&H Group's third-largest market.
Much of the growth came from its pet nutrition business, which reported a revenue growth of 20.6 per cent.
Online, the brand Zesty Paws was reported to be a leading brand on Amazon and Chewy and has been growing its presence on Costco's online store launched earlier this year.
Offline, Zesty Paws and Solid Gold are present in over 7,700 stores and 3,800 stores respectively in supermarket chains such as Walmart, Target, Petco, and PetSmart.
"We benefitted from the increasingly well-established pet nutrition premiumisation and pet humanising trends and the growing pet population.​
"However, overall growth in the third quarter was impacted by the transition of Solid Gold's business on Amazon from a wholesale model to a marketplace model," ​said the firm.
Linked resource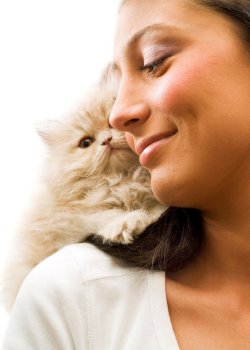 Uncovering White Spaces – Probiotics for Pets
In this report, Lumina Intelligence examines the global online market development of probiotics for animals (predominantly pets), highlighting several opportunities for growth.

Get the report