'Higher acceptance': Sanofi, AB-BIOTICS team up to launch probiotics for improving cholesterol in South Korea
Sanofi Consumer Healthcare Korea is working with AB-BIOTICS to launch probiotics that deliver benefits beyond gut health in South Korea – a market which is said to have a higher acceptance of using probiotics for a wider range of therapeutic purposes.
The latest launch from the partnership is sold under the supplement brand Cenovis, with the product named Superbiotics Cholesterol.
Currently sold exclusively on the TV home shopping channel, the capsule product is said to be the first to be approved by South Korea's Ministry of Food and Drug Safety (MFDS) as a class II dual function probiotic for both gut health and improving blood cholesterol level.
The formulation uses three patented probiotic strains from AB-BIOTICS, namely Lactobacillus plantarum ​CECT7527, CECT7528, and CECT7529 isolated from the faeces of healthy humans.
Speaking to NutraIngredients-Asia, ​Albert Royo, director APAC-MEA Region AB-Biotics said that the target consumers include healthy individuals who wanted to maintain a healthy cholesterol level, as well as individuals who are already on cholesterol medication and would like to complement their regime with probiotics.
By default, all probiotics registered in South Korea are able to make gut health claims, however, additional claims would need to go through the MFDS for safety and efficacy evaluation. 
Based on his observation, Royo said that the South Korean probiotic market was relatively more developed than other Asia-Pacific markets and consumers were more willing to consume probiotics for a wider range of health concerns. 
"I believe Korea is a big market for probiotics, because they have the culture of taking natural probiotics that are for example, obtained from kimchi or fermented milks, which makes Korea to be a very interesting market because the consumers are accepting and understand the concept of probiotics well. ​
"But at the same time, it means that every firm would want to be in Korea, and I would say that Korea is a saturated market in terms of probiotics where you can find probiotics in various forms like capsules or sachets, chewable tablet etc.​
"Also, in some other markets, it is still considered too early to launch probiotics of such concept or therapeutic area. In Korea, I would say that nowadays, we are discussing products for oral health, women's health, immunity, which are therapeutic areas that are only able to be introduced in a mature market."​
Mechanisms ​
The strains used in Cenovis Superbiotics Cholesterol have been shown to reduce low-density lipoprotein (LDL) blood cholesterol by promoting high bile salt hydrolase (BSH) activity.
In the liver, blood cholesterol is used to synthesise bile salts. Usually, after being converted to bile acids in the liver, only a small percentage of LDL-cholesterol is typically eliminated from the body naturally. 
Supplementation with the strains has been shown to deconjugate bile salts in the liver, preventing its reabsorption and increasing its excretion. This creates a need for the liver to absorb higher amounts of blood cholesterol to synthesize de novo​ bile salts, based on the firm's explanation. 
The findings of a 12-week RCT published in Nutrients​​ showed that the three strains, together with 10mg of monacolin extracted from red yeast rice, had led to significantly greater reduction in LDL-cholesterol and triglycerides in the intervention group as compared to the placebo group.
Strategies in South Korea ​
Moving forward, AB-BIOTICS' strategy in South Korea is to work with partners that want to launch probiotics with specific health benefits that needed to be individually approved by the authorities.
One reason is because the companies would be able to highlight their products' unique functions and in turn drive sales.
"Since we got the individual approval, we realised that it has become a different situation, because you can do much more promotion and of course sales have become much higher.​
"That's why we are now very focused on finding partners for products that need to go through individual approvals," ​said Royo.
The firm has been active in the South Korean market for the past six years.
Last April, it teamed up with local probiotic firm AceBiome in launching a product that has been proven to improve COVID-19 in patients​, such as reducing viral load, shortening the duration of symptoms, and improve the rate of remission.
Complementary to pharmaceutical companies​
On the other hand, Royo also pointed out that pharmaceutical companies would tend to be more interested in probiotics that could complement their pharmaceutical range.
In the case of Superbiotics Cholesterol, he said that pharma companies would consider it as a complementary product to their pharmaceutical products addressing cardiovascular product.
"This is a product that has value specifically for pharmaceutical companies, because they can complement it with pharmaceuticals for cardiovascular or cholesterol problems, such as statins.​
"So just to give you an example, this formulation is also sold in Malaysia, Vietnam, and Australia. ​
"We are registering to launch it in Thailand and the Philippines as well. This product actually is one of our top five products in terms of sales," ​he said, adding that the firm's probiotic formulation for infant colic and general gut health were the top two bestsellers.
Blog Post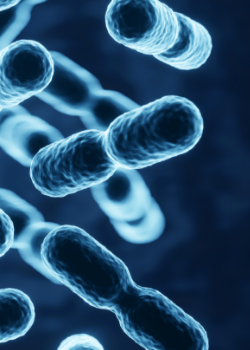 Brazil and Mexico: A tale of two LATAM eComm markets
While awareness of probiotics is high across Latin America, the eCommerce landscape for probiotic supplements differs significantly between Brazil and Mexico. Click to read more.

READ NOW