China's online health supplements: Calcium popular on CBEC while probiotics took lead on domestic e-commerce in Q1
Calcium was one of the bestselling health supplement on cross-border e-commerce (CBEC) in China, while the top spot went to probiotics on domestic e-commerce platforms during Q1 this year.
This is according to the report titled "Platform performance in China's Online Health Supplements market Q1 2023" produced via the partnership of Health Products Association-China (HPA-China) and Shanghai-based data service provider Early Data.
Assessing the sales of health supplements on both cross-border e-commerce and domestic e-commerce platforms in China, the report covers a total of 17 platforms, including Taobao, Taobao Global, Tmall, Tmall Hong Kong, JD, JD Worldwide, VIP, VIP Worldwide, Pinduoduo (PDD), Pinduoduo Global, and Amazon.
Online health supplement sales in China have been growing, according to the data collected. 
In Q1 this year, supplement sales were were up 23.9 per cent on a volume basis as compared to the same period last year.
China e-commerce giant JD and PDD – famous for its huge discounts – were leading sales growth in Q1 2023.
Moving annual total (MAT) of supplement sales on JD was up 51.5 per cent and 20.8 per cent on JD Worldwide in March 2023. MAT growth on PDD Global was 333 per cent and while that of PDD was 60.5 per cent.
Speaking to NutraIngredients-Asia, ​Brian Negley, board member / US representative at Early Data, pointed out three major differences in consumption behaviour between CBEC and domestic e-commerce platforms.
First, probiotics was the top sales driver on domestic e-commerce platforms, but calcium and collagen were more popular on CBEC.
For example, on CBEC platform Tmall Global, the top five best-selling segments were vitamin C, collagen, protein powder, calcium, and probiotics, while on JD Worldwide, calcium recorded the largest growth, followed by collagen, protein, whey, and probiotic.
On PDD, however, the bestseller went to probiotics, said Negley.
"Probiotics was a driver of supplement consumption on CBEC, but it's ranked fifth on the CBEC platforms. Whereas on the domestic e-commerce platforms, probiotics was the top driver.  Overall in Q1 probiotics sales growth on CBEC had slightly gone down, which is different from two years ago, where probiotics was a big driver on CBEC."​
The popularity of probiotics reflected the importance of gastrointestinal health among consumers buying from both CBEC and domestic e-commerce sites.
However, the second and third most common health concerns were different among consumers shopping on the CBEC versus domestic channels.
On domestic e-commerce platforms, digestive and immune health were the second and the third most common concern, but on CBEC, skin whitening, and brain health were the priority, said Negley.
He pointed out that this could be due to foreign brands – which largely operate on CBEC – having a greater expertise in these areas.
"Skin whitening is probably where the domestic firms lack in product development, whereas foreign manufacturers have ready-to-go products to market, and this is probably the same with brain health supplements."​
Foreign vs local brands ​
Most companies would focus exclusively on either CBEC or the domestic platforms, with overseas brands prioritising the former and local brands preferring the latter.
"One thing is that most manufacturers will focus exclusively on either CBEC or domestic e-commerce platforms. If you look at the brands that are that are really moving on the domestic platforms, a lot of them tend to be domestic players, like Tong Ren Tang and Renhe. The types of products and the price point at which they're selling on domestic Tmall and JD, would be different from those that you would find on Tmall Hong Kong or JD worldwide,"​ he said.
The need to undergo the time-consuming and costly "blue-hat" health foods registration when selling on domestic platforms also meant that most overseas brands would prefer to sell exclusively via CBEC. 
Across the board, it was the Australian and US brands that dominated China's CBEC supplement sales.  
The US brands recorded a 9.7 per cent growth, while those from Australia was 2.7 per cent and 1.8 per cent from Japan in Q1 this year.
Both the US and Australian brands each took around 30 per cent of CBEC sales, while the Japanese brands took 10 per cent CBEC sales.
Even if some companies were to sell on both CBEC and domestic platforms, Negley said that the product types and pricing would be vastly different.
Based on the report, companies that took the top spot on CBEC included H&H – which was the number one on Tmall Hong Kong and JD Worldwide, BYHEALTH, as well as JBX.
As for domestic platforms, the top spots went to BYHEALTH, TCM firm Tong Ren Tang, Renhe Group, as well as H&H.
Price ​
Another key difference between CBEC and domestic e-commerce is the price of products. On CBEC platforms, products are priced higher than domestic e-commerce sites.
The generalisation is that products sold on CBEC are on average, 40 to 50 per cent more expensive than those sold on domestic platforms.
Based on the report, the average price per item on PDD was RMB$50.50 (US$7.30), while that of Tmall and JD was RMB$123.80 (US$17.20).
However, PDD could compensate for the lower price with higher sales volume. Based on the report, PDD had almost three times the share of volume than of value.
"It could be the same consumers buying premium products on CBEC and lower priced products on the domestic platforms, or more price sensitive consumers shopping primarily on domestic platforms and vice versa, or those that are more attracted to foreign brands shopping on cross border," ​Negley added.   
Blog Post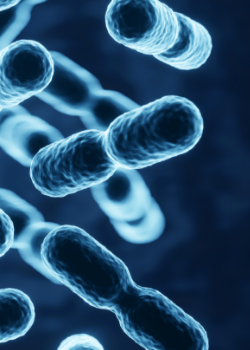 Brazil and Mexico: A tale of two LATAM eComm markets
While awareness of probiotics is high across Latin America, the eCommerce landscape for probiotic supplements differs significantly between Brazil and Mexico. Click to read more.

READ NOW