Tea for the skin: Anti-ageing and antioxidant benefits found in fermented Miang tea
Researchers in Thailand have been working to find a new ingredient for skin care and cosmeceutical products from probiotic-fermented Miang tea.
Miang tea, also known as Camellia sinensis var. assamica, is traditionally taken as food in Northern Thailand.
Researchers from Chiang Mai University used the strains Lacticaseibacillus rhamnosus​, Lactiplantibacillus plantarum​ and Saccharomyces cerevisiae​ as mixed probiotic starter cultures.
The activities of white, green, and black Miang tea bio-extracts, including ferric reducing antioxidant power, lipid peroxidation, nitric oxide inhibition, tyrosinase inhibition, collagenase inhibition (MMP-1 and MMP-2), and antimicrobial activity, were all found to be considerable after seven days of fermentation time.
"White Miang tea extract had the highest level of gallic acid and EGCG, green Miang tea extract had the highest level of caffeic acid, and black Miang tea extract had the highest level of caffeine and p-coumaric acid.​ In tea leaf extracts, major active compounds with related biological activities were detected​
"The ​fermentation of Miang tea leaves can increase bioactivity levels compared to non-fermentation (bio-extract on day 0), especially FRAP, lipid peroxidation, and nitric oxide inhibition of bio-extract at 7 days. In addition, the active compounds, which indicate the main efficiency of the ingredients in cosmetic products, were observed during the fermentation process.​
"Furthermore, after 7 days of fermentation, regulating the activity of enzymes with tyrosinase and collagenase inhibitors provided outstanding outcomes. Therefore, bio-extracts fermented with mixed starter cultures for 7 days are suggested as active ingredients for cosmetics."​
Absorbing findings​
Additionally, they found that the enzyme β-glucosidase – found in many of the probiotic strains developed during fermentation – played an important role in the absorbability of these bioactive compounds on the skin.
"This process can transform, using microorganisms such as bacteria or fungi, the active compounds in tea leaves into modified compounds that may have new or enhanced cosmetic properties possessing antioxidant, anti-inflammatory, or antimicrobial effects on the skin. ​
"Some studies report that biotransformation can also produce compounds that are more stable or more easily absorbed by the skin than the original tea compounds."​
Tea is also widely regarded for its antibacterial and antifungal properties in skin care products including acne and dandruff treatment. The study found that white and green Miang tea samples proved resistant against bacteria grown during the fermentation process.
Concluding the study, the researchers said that the mixed strains L. rhamnosus (GBW36), L. plantarum (GBW47), and S. cerevisiae (GBW53) have the potential to be starter cultures for fermentation process; and the aforementioned results prove that Miang tea bio-extract from probiotic fermentation can be used as an effective active ingredient for skin care products.
Source: Cosmetics​
"Beneficial Bio-Extract of Camellia sinensis var. assamica Fermented with a Combination of Probiotics as a Potential Ingredient for Skin Care"
https://doi.org/10.3390/cosmetics10030085​
Authors: Makhamrueang, N., et al.​
Blog Post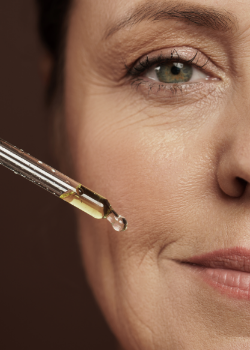 Seeing is believing: Supporting the skin microbiome
Delve into the power of the skin microbiome and the rise of probiotic and postbiotic cosmetics for healthier skin.

Read Now