South Korea's Ildong Bioscience obtains patents for proprietary probiotic strains' vitamin production ability
South Korea's Ildong Bioscience has obtained invention patents for three of its probiotic strains for their vitamin production ability, specifically B-vitamins and vitamin C.
The three strains are the firm's proprietary strains, namely Lacticaseibacillus rhamnosus ​IDCC 3201, Bacillus coagulans ​IDCC 1201, and Lactococcus lactis​ IDCC 2301.
For example, Lacticaseibacillus rhamnosus ​IDCC 3201, a strain isolate from the faeces of breast-fed infant, was granted patent for having vitamin B1 production ability.
"The present invention relates to a food composition containing probiotics capable of producing vitamin B1, and includes Lacticaseibacillus rhamnosus ​IDCC 3201," says the patent.
Lactococcus lactis​ IDCC 2301, on the other hand, is patented for its vitamin B6, B9, and C production ability, as well as Bacillus coagulans ​IDCC 1201 for its vitamin B3 production ability. Both strains were isolated from homemade cheese.
Based on in vitro experiments, the company found that the strains could convert precursors of vitamins in the body into vitamins via consecutive enzymatic reaction.
Ildong Bioscience is part of Ildong Pharmaceutical and specialises in the research and manufacture of health foods and ingredients.
Researcher Minjee Lee told NutraIngredients-Asia: "W​e think that metabolites, or in other words, chemicals, are produced by enzymatic reaction in probiotics. and chemical production by consecutive enzymatic reaction is the cause of the synthetic pathway. ​So, to determine vitamin production is whether the probiotic strains have those synthetic pathways​, we analysed the genome involved in the synthetic pathway of vitamins in each strain to verify that each of our strains produces specific vitamins."​
Vitamin B and C are water-soluble vitamins. Currently, the firm is also analysing if the strains could play a role in producing fat-soluble vitamins, including vitamin K. The company has commercialised19 probiotic strains so far.
The firm has also managed to measure the volume of vitamins produced via in vitro settings.
"​The volume of vitamins varies depending on the strains. On average, 14.2mg/ml of B vitamins and 29.9mg/ml of vitamin C were produced by Ildong probiotic strains," ​Lee said, adding that the other strains include Clostridium butryicum​ and Lactobacillus plantarum.​
A useful feature of probiotics is its ability to produce short-chain fatty acids such as acetate, propionate, and butyrate.
As for vitamin production ability, researcher director Dr. Jungwoo Yang explained that this would depend on individual probiotic strains.
"Vitamin production is dependent and varies by strains. I cannot say if it's common, but I believe that most of the strains can produce vitamins, but in low concentration."​
He added that at present, most studies on vitamin production by microbes are conducted on genetically engineered microbiome strains.
"The important thing is that we found innate vitamin production ability in our strains, while other research mostly focused on doing so by genetic engineering of the probiotic strains," ​he said.
Ildong Bioscience has been supplying these strains to other nutraceutical brands locally and overseas to markets such as Thailand, US, China, and Taiwan.  
Having obtained the patents, the company hopes to tap on the patents to promote and market the vitamin-production ability of its probiotic strains.
"Most of the vitamins are excreted in the urine without being absorbed. A​part from taking vitamins through diets, we expect our strains can survive in the intestines for the long term and continuously produce vitamins [via consecutive enzymatic reactions]," ​Lee added.
Free Whitepaper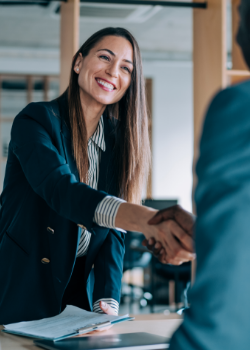 Probiotic Powerhouses & Pioneers: Top 10 acquisition targets for growth in the APAC region
Looking to expand your presence in Asia? Download this whitepaper today to see our top 10 picks for acquisition targets.

Download Now