Not only for adults: SleepDrops on demand for babies', kids' sleep aid supplements in NZ, China
Sleep aid supplements are gaining traction among parents seeking solutions to help their kids and babies sleep better, according to Auckland-based sleep supplement specialist SleepDrops.
SleepDrops boasts a full range of sleep aid supplements catered to women undergoing menopause, adults, teenagers, children, and even babies.
It currently sells its products in New Zealand, Australia, as well as in China via cross-border e-commerce (CBEC).
The majority of its products are liquid drops that come in 30ml bottles for sublingual administration, which Kirsten Taylor, CEO and founder at SleepDrops International says could be easily consumed for both seniors and babies, as compared to the usual capsule and tablet supplement formats.
Unlike a single and dual ingredient formulation, Taylor takes pride in the fact that the formulas, which she began developing when she was a naturopath, contain various botanicals and ingredients that work synergistically to aid sleep. 
Its bestseller, SleepDrops for Adults, contains a blend of 13 herbal medicines, 11 homeopathic preparations, and nine flower essences.
The 13 herbal ingredients are californian poppy, corydalis, chamomile, hops, Jamaican dogwood, kava, lavender, lemon balm, lime flower, milk thistle, passionflower, skullcap, and zizyphus.
The 11 homeopathic preparations are chamomilla, coffea crud, gentian, hypericum, kali phos, mag phos, melatonin, nux vom, passiflora, pulsatilla, and vitamin C.
"You will see that we have products for babies, kids, adults, middle life. So as sleep specialists, we actually don't focus on one key consumer base.​
"Our unique selling proposition is that we are sleep specialist and we have solutions for all ages and the reason we do that is because people of all ages need to sleep," ​Taylor said.
Trends for kids and babies ​
Parents are buying sleep aid supplements for their kids and babies for a host of reasons, from exposure to new foods, stomach discomfort, and environmental factors.
"For a new-born to a three-year-old, they are going to develop sleep blockages based on their developing body being exposed to new foods, any medications or medical treatments that they are undergoing, teething, or environmental challenges.​
"So, there's a real angle of supporting all of their different body systems to relax and calm down and not overreact, because that's what causes distress in the baby," ​Taylor said.  
This is also a reason why products for kids and babies are a close second and third place in terms of sales generated in New Zealand, while the adult supplement ranks top.
The China market has also exhibited a similar trend.
Taylor said that a pilot program with Tmall earlier this year showed that there was a demand for sleep aid supplements for kids and babies.  
"We expected the adult products to be more popular in China…I can tell you that we just did a pilot program with a distribution partner on Tmall and the baby and the kids got the top three and four [bestselling] products in the whole of Tmall in the kids sleep category, out of the options that are out there," ​she said.
Sleepdrops for babies is working on their immune, digestive, and nervous system.
The formula for babies contains 11 botanicals, namely albizia, baical skullcap, californian poppy, chamomile, corydalis, cramp bark, hops, kava, lavender, passionflower, zizyphus.
It also contains five homeopathic preparations, namely calc phos, chamomilla, colocynthis, kreosotum, and mag phos.
As for school-going children, she said that the product – which contained a similar formulation as the adult product – aimed to calm their nervous system.
"​For the three to 12-year old, their immune system and their digestive system are already programmed and now, it's more about helping them at the nervous system level, because some are experiencing schoolyard bullying, some have got academic pressure or they've got stress in the family."​
Everyone is doing sleep research now ​
A certified naturopath, Taylor began formulating sleep aid supplements based on her experience helping infertile couples. 
"We came into the market from a clinical background. So, I qualify as a naturopathic medicine, herbal medicine, and nutrition, and I was in private practice. ​
"I was working as a natural fertility specialist helping infertile couples and I observed  that sleep was affecting around 50 per cent of my patients, and that was impacting their abilities to have regular menstrual cycles, sperm health, and no matter what people came to see me for, if I didn't get them to sleep, it would take longer to heal them.​
"I became deeply fascinated and did the related research and at that time, there was no sleep wellness industry, there was no sleep aid product. So a​s an herbalist, I formulated herbs for each individual person, and spent years fine tuning them.​
So, the first-hand clinical experience that I had is what I think has set us apart in the perspective and angle we develop the products. In a commercial environment, a supplement company will evaluate a market need and then they will work backwards from the price point to decide what ingredients they can afford. Whereas I chose the other way, I made the formulations using ingredients that would work to fix the problem and then the price came.​
These days, she also noticed that there has been an increase in the amount of sleep-related research.
"Back in 2003 when I first saw the prevalence of bad sleep or insomnia impacting my patients, I started to do research. And even back then, there was a lot of research.​
"Now, every university, hospital, med school, you know, everybody's doing sleep research. It's just amazing.​
"We get somewhere around 400 new studies a month that our team can go through and research. So obviously we always look at the scientific research, but we also pull on our clinical experience treating people and we fine tune products for maximum efficiency over time. ​
"I started developing our first product in 2003, but I didn't release them into the market for seven years. I had them in clinical practice, fine tuning them for seven years before I spent two years testing them at a market level." ​
She added that sleep was only 30 per cent of the 24-hour cycle and what one did in the daytime was also crucial in contributing to a good night's sleep.  
New offerings ​
To enter international markets, the company has developed alcohol-free, kava-free versions for its liquid products.
One reason is because kava is a restricted import in certain countries.
In Australia, the company has just finished reformulating and successfully registered six products with the TGA.
Two of the Australian formulations are already on sale exclusively through ResMed and the others are expected to hit the stores in Q1 2023. 
The two products are Essential Sleep and Stress Nutrients capsules and SleepDrops MgUlti capsules.
The firm has also developed alcohol-free versions for the UAE and other Asian markets that prefer not to have ethanol in the products.
The alcohol-free range is awaiting stability testing final results, and will be available within the next six months, according to Taylor.
On the other hand, although melatonin is restricted for use in certain countries, she still hopes to formulate products using melatonin in markets that allow the use of this ingredient.
Last year, the company has also developed a practitioner-only range known as CleverSleep.
Markets of interest ​
Moving forward, Taylor hopes to expand into new markets such as the US, especially its menopausal and insomnia supplement market.
"We have mainly focused on New Zealand, we have partners in China and right now, we are going through the process of finding a new partner for China.​
"I would love to get into the US market, particularly focusing on the menopausal and insomnia market. At any one time, there is 30 million women with menopause and insomnia is one of the biggest side effects, with hot flushes interrupting their sleep. ​
"I would love to partner with a major pharmaceutical company that has distribution throughout the world," ​she said.
NPD direction ​
Asked the directions for new product development, the company is focused on addressing five main insomnia challenges that most people are experiencing.  
The five insomnia challenges
Returning home exhausted, fell asleep, woke up two or three hours later and am unable to get back to sleep
Tired but wired: Returning home from work or school tired but can't switch off their mind and unable to sleep
Unable to stay asleep: Waking up multiple times throughout the night
Insufficient sleep: Going to sleep early but wake up in the middle of the night and am unable to get back to sleep
Restless sleep: Not achieving the full phases of sleep
As for the new ingredients to explore, she said that the ingredients selected should work together to exhibit a synergistic effect.
Aside from products, the company has also developed sleep coaching information pack and related digital assets on tips to wind down and achieve quality sleep.
Linked resource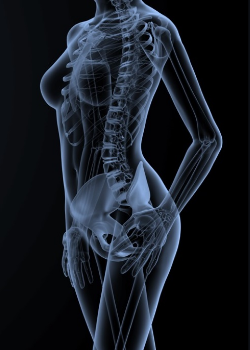 Probiotics for a smooth menopause transition
In this report, Lumina Intelligence reviews the shifting perceptions of menopause, overviews some of the recent science studies and zooms in on the current offering within this niche.

Get the report