Beyond protein powder: Malaysia's Amazin' Graze tapping on health benefits of probiotics to drive growth
Malaysian brand Amazin' Graze's says the addition of probiotics into its protein powder line-up has provided a more 'complete nutritional profile' as consumers look for a wider range of health benefits.
Founded in 2015 as a home-based business in Malaysia, Amazin' Graze specialises in healthy snacks spanning granola and muesli, nut mixes, nut butters, instant oatmeal, healthy chips, protein blends, and healthy essentials ranging from nuts, seeds, and figs.
Its physical store presence spans more than 200 retailers in Malaysia and Singapore, and online via its website to Australia, Hong Kong, and the United States.
Its latest launch in January last year introduced its first probiotic superfood range that comes in the form of a plant-based protein powder.
"By incorporating probiotics into the protein blend, we aim to provide a comprehensive solution that addresses multiple aspects of a person's health and offers a more complete nutritional profile.​
"Beyond fulfilling protein requirements, this combination offers additional benefits by enhancing gut health, supporting mood and focus, and boosting overall immunity," ​CEO and co-founder Amy Zheng told NutraIngredients-Asia.​
Available in chocolate and vanilla flavours, its plant-based protein blend uses 2 billion CFU of probiotic strain Bifidobacterium Longum, alongside other ingredients such as pea protein isolate, dietary fibre Fibersol, acerola cherry extract, and turmeric and green tea extracts.
The health benefits of the product range from digestion support, immunity boost, to glucose management and reducing LDL cholesterol.
Nutrition and convenience are key​
Zheng highlighted that there is an increasing demand for protein alternatives that offer health benefits. Aside from probiotics, consumers are also seeking out products that are low in saturated fats, cholesterol, and allergens, and high in essential nutrients and fibre.
Its product can be consumed as a protein shake, blended into smoothies, or incorporated into food like cookies. As with its other products, the plant-based protein blend comes in varied packaging formats:
"By offering different packaging formats, we want to make their experience with our product tailored to their unique lifestyles. We're here to ensure that they have options that fit seamlessly into their routines, making it a breeze to enjoy our products whenever and wherever.​
"The 700g tub is perfect for regular home use and ensure that they always have a generous supply of the product within arm's reach. They won't have to worry about running out anytime soon.​
"For those who have an active and busy lifestyle, that's where our handy on-the-go sachets of 35g come in. We designed these for those who are constantly on the move and need their daily dose of goodness," ​Zheng explained.
Riding on product popularity​
The product is currently available in Malaysia, Singapore, and Hong Kong, and on prominent e-commerce such as Lazada, Shopee and Redmart.
"We're delighted by the positive market acceptance we've seen so far. Our customers have truly embraced this product as it supports their health journey and meets their nutritional needs. ​
"One of the reasons for its popularity is its convenience. It's incredibly easy for our customers to make it at home or take a sachet with them to work, travel, or the gym. This versatility has made it a hit among our customers, and we're thrilled to see how well it has been received in the market,"​ Zheng said.
That said, it is planning to expand its product availability in supermarkets and pharmacies in Malaysia and Singapore, and exploring new markets in Thailand and China – targeting health-conscious consumers.
Consumer trends guiding alt-protein NPD​
Zheng addressed several trends that is guiding alt-protein NPD.
Capitalising on the convenience trend, she said that consumers are increasingly seeking out for ready-to-eat (RTE), easy to prepare and on-the-go consumption. Aside from mainstream retail and online platforms, alt-protein is making its way into restaurant and food service.
Secondly, consumers are also seeking out "a variety of flavours, textures, and formats​" that add to the appeal of alt-protein products. Companies are innovating on the front of using novel plant sources, creating more realistic meat alternatives, and even cultivated meat.
Thirdly, consumer concerns around food processing and artificial additives and preservatives need to be addressed as they look out for alt-protein products with clean labels, i.e. "recognizable and natural ingredients​," as Zheng said.
Other existing trends the alt-protein market is riding on include the burgeoning market for plant-based and vegan due to health and environmental reasons, as well as sustainable and ethical sourcing practices such as fair trade and cruelty-free products.
Blog Post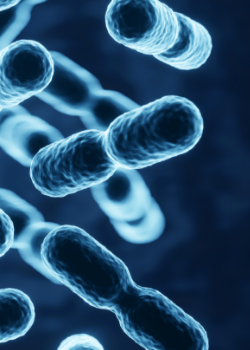 Brazil and Mexico: A tale of two LATAM eComm markets
While awareness of probiotics is high across Latin America, the eCommerce landscape for probiotic supplements differs significantly between Brazil and Mexico. Click to read more.

READ NOW