Low cost, max effects? Korean firm Navipharm developing duo-strain products amid 'pharmabiotics' ambitions
South Korean firm Navipharm is focusing its R&D efforts on duo-strain probiotics products, after conducting research that appears to show that they are as efficacious, and more cost effective, as compared to multi-strain products.
The company has developed four duo-strain probiotics, addressing the conditions of 1) allergic rhinitis, 2) improving sleep and anxiety, 3) liver protection, and 4) menopause and vaginal health.
Established in 2008, Navipharm started as a pharmaceutical business but expanded to include probiotics five years ago.
Speaking to NutraIngredients-Asia, ​Harry Lee, advisor at Navipharm, said the company ventured into probiotics due to existing evidence showing its safety and effectiveness of use. The company's eventual goal is to develop pharmabiotics – where probiotics is used alone or as an adjunctive to treat diseases.
At the same time, the company is using its in-house Duobiome technology – which only uses duo-strain probiotics – to develop new health supplements.
Last December, the company launched its first finished probiotics – a product in capsule and stick pouch form for relieving allergic rhinitis under its in-house brand Bicrome.
The name of the duo-strain probiotics is NVP-1703 and consists of Bifidobacterium longum ​IM55 derived from healthy human gut and Lactobacillus plantarum ​IM76, derived from kimchi.
In fact, NVP-1703 is said to be the first probiotic approved by South Korea's Ministry of Food and Drug Safety (MFDS) for reliving allergic rhinitis – an approval which it had received in November 2019.
The probiotic NVP-1703 is also used in other brands, such as LactoBiom Nose of major Korean firm CKD Healthcare, Celtiva Nosecare of Jangsu Nonga Company, and Probiotics Nose Relief of Esther Formula Company.
"The duobiome technology works by​ screening effective probiotics strains based on gut-microbiota mechanisms of the target condition in order to find an ideal combination of strains with synergistic effects that can control the condition," ​said Lee.
Before settling on the technology, the company had studied various probiotic strains combination models, sometimes involving more than five strains, said the firm's researcher Dr Seung-won Han.
"​Based on the condition control mechanism, we searched all possible multi-biome and obtained the most ideal combination with two strains, and after effectiveness evaluation, we found out that they can replace multi-strains probiotics,"​ Dr Han said.
Using NVP-1703 as an example, the company found that it could improve symptoms of allergic rhinitis, such as nasal congestion and watery eyes, with the findings of the four-week trial published in Nutrients​​ last year.
Explaining the mechanisms, Dr Han said NVP-1703 worked by improving the gut microbial environment and promoting the differentiation of regulatory T cells (Tregs) – which role was to suppress immune response.
"In general, excessively generated ​TH2 cells​ induce hypersensitivity against antigens such as dust and pollens etc, and eventually allergic rhinitis.​
"[By promoting the differentiation of Tregs], interleukin 10 and ​TGF​β secreted from the Treg cells could prevent the mechanisms for the manifestation of allergic rhinitis by suppressing the differentiation of TH2 cells," ​Dr Han explained.
He pointed out that probiotic administration had also reduced cytokine levels and the production of antibodies such as lgE and lgG1 of TH2 cells.
The Duobiome technology could be applied to all probiotic strains, he added.
"We found that in order to get the maximum effect with minimal strains, a duo-strain probiotic combination is required. ​
"It is easy to check its effectiveness or side-effects via in vivo and in vitro test and also, it is easier to control the quality as compared to multistrains probiotics​," ​Lee said. 
Sales performance ​
Since its launch late last year, Navipharm said that the sales of Bicrome containing NVP-1703 had hit about US$6.5m.
"Home-shopping and online channel sales are the predominant sales channels. They are also sold offline in the pharmacies. ​
"We expect to hit sales of about US$13m this year," ​said Lee.
So far, the product is popular amongst people in their 30s and 40s in the metropolitan areas with high purchasing power.
"The ratio of male to female consumers is two to three and consumers usually buy the pouch products for their kids."​
By the end of this year, the company is targeting to launch its second finished product containing NVP-1704 – a probiotic containing Lactobacillus reuteri ​NK33 and Bifidobacterium adolescentis ​NK98 both derived from healthy human gut.
The product is targeted at improving sleep and reducing anxiety and stress.
An eight-week clinical trial has been conducted and the company said that NVP-1704 worked by suppressing the proliferation of the harmful bacteria Proteobacteria, ​while increasing the number of good bacteria Actinobacteria. ​
"​Such improvement of the intestinal immune system lowers the blood concentration of interleukin-6, which is an inflammatory cytokine, and furthermore increases BDNF, a neurotrophic factor, to improve depression and anxiety arising from aggravated stress," ​said Dr Han.
About four years of R&D and another two years of clinical trials were conducted on both NVP-1703 and NVP-1704.
Areas of focus ​
On top of alleviating allergic rhinitis, sleep and anxiety, the company has also developed probiotics for liver protection and relieving menopausal symptoms in women.
Dr Han explained that in general, the onset of diseases was linked to metabolic health, mental health, and immune health and thus, the company would be tackling conditions related to these areas.
The probiotics for liver protection is NVP-1702, which contains Bifidobacterium longum ​LC67 derived from human gut and Lactobacillus plantarum​ LC27 derived from kimchi. It could improve alcoholic and non-alcohol fatty liver based on existing studies.
On the other hand, the probiotics for relieving menopausal symptoms is known as NVP-1905. It consists of Bifidobacterium longum ​NK49 derived from human gut and Lactobacillus plantarum ​NK3 from kimchi.
It is said to reduce vagina infection and increase bone density.
The two products are not yet commercialised. In total, the company is running six human clinical trials for the four duo-strain probiotics in South Korea at the moment.
Pharmabiotics​
The company is also working on developing pharmabiotics for treating Alzheimer's disease (AD).
Asked the difference between probiotics and pharmabiotics, Dr Han said the company would be using more potent probiotic strains and a higher amount of probiotics when developing pharmabiotics.
"Depending on the disease, our development direction of pharmabiotics will be a combination therapy or a sole therapy.​
"Unlike normal probiotics, pharmabiotics has certain physiological activity for each disease and we are developing pharmabiotics by selecting a strain clearly identified by biomarker."​
However, it will take about five to six more years for commercialisation as multiple trials are needed to prove the effectiveness of pharmabiotics.
The company is planning to conduct its first clinical trial on pharmabiotics for AD next year, which will compare the effects of a monotherapy consisting of pharmabiotics against that of a combination of medicines.
Linked resource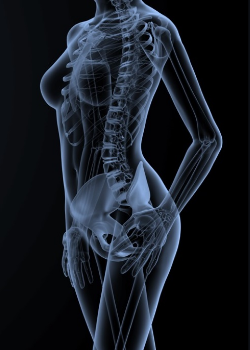 Probiotics for a smooth menopause transition
In this report, Lumina Intelligence reviews the shifting perceptions of menopause, overviews some of the recent science studies and zooms in on the current offering within this niche.

Get the report